Welcome
Please join us for the inaugural AACR International Conference:
INFECTION AND CANCER
Jointly organized by AACR and HKU LKS Faculty of Medicine
Dear Colleagues,
On behalf of the American Association for Cancer Research (AACR), we have the great pleasure to invite you to attend the AACR International Conference: Infection and Cancer, which will be held from November 6-8,2020, in Hong Kong, China.
This inaugural conference will take place in Hong Kong and is part of a new AACR global initiative to hold a conference series on pathogen-related cancers in the various parts of the world where they are most common. The focus for the 2020 conference in Hong Kong will be on cancers prevalent in Asia that are related to infection with Hepatitis B virus, human papilloma virus, Epstein-Barr virus, H. pylori, among others.
The program will feature sessions with cross-cutting themes on prevention, early detection, screening, emerging therapies, experimental models, immunology, genetics and epigenetics that will appeal to and unite a wide audience of researchers dedicated to better understanding some of the most common cancers in the region.
The scientific program features a mix of keynote lectures, plenary sessions and poster sessions. The interactive three-day program is expected to attract basic, translational and clinical researchers as it features thought-leaders from around the globe.
We would like to thank the conference cochairs –– Drs. Andrew X. Zhu (Massachusetts General Hospital), Anthony T.C. Chan (Chinese University of Hong Kong), Douglas R. Lowry (National Cancer Institute) and Suet Yi Leung (The University of Hong Kong) –– for their time and expertise in developing this year's scientific program.
We invite you to join us at the Hong Kong Ocean Park Marriott Hotel for the 2020 AACR International Conference: Infection and Cancer and are confident that you will find this to be an engaging and insightful program that provides a unique opportunity to network with colleagues and forge global collaborations that will bring us closer to our unified mission to prevent and cure cancer.
Sincerely,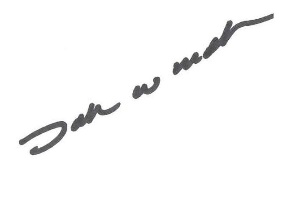 Tak W. Mak
Conference Chair
Princess Margaret Cancer Centre, University of Toronto, Toronto, Canada and The University of Hong Kong, Hong Kong